Pass the cake!
This week, Censeo Financial is the latest firm to jump on board and sign up to Retain!
We're thrilled to onboard Censeo, as they join firms such as Andrews Property Group, AS Financial, Linear Financial Solutions and Easy Switch, to name a few – already on Retain 🎉.
Rupi Hunjan, CEO, Censeo Financial said:
We're looking forward to what Retain can do for our business. We're impressed with the results it's delivered for firms so far considering its still very new to the mortgage market.
Retain works for all shapes and sizes
The interest for the solution spans across the mortgage market, proving fit for various types of firms.
Shared ownership specialist Censeo joins with over 10 advisers, Andrews Property Group has 50+, Linear with 25+ advisers and signups include smaller local firms such as Easy Switch.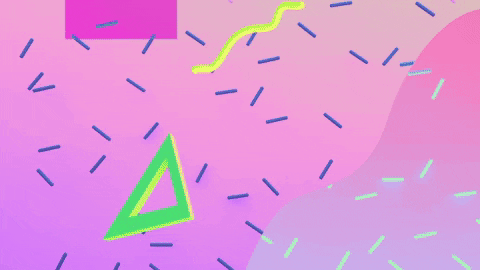 In Andrews Property Group's case, since Retain more than 30% of lost customers have reengaged and every customer that has requested a call has progressed to the transaction.
Nick Moir, Head of Marketing, Andrews Property Group said:
I don't have much to say beyond wow! I love it all, the strategy and the content. In fact, I have just passed this over to my team as an example of how things really should be done.
Retain has helped Linear Financial Solutions significantly increase customer engagement and is now helping them win back orphan customers.
David Walton, MD, Linear Financial Solutions commented:
Retain is already making our retention business customer-led. We now know exactly when customers would like to speak and are doing more business in less time. Our advisers love the simplicity and it feels like a solution built for the way they work.
Easy switch's Peter Burke also cited great feedback from his customers about Retain:
We've been using Eligible's tool Retain for several months now. From our experience, we've found Retain very easy to use and we're happy with the progress. As our confidence in the product grows, so does our trust that eligible can look after our retention business. We're also really happy with the positive feedback from our own clients, especially the more tech savvy ones!
Remind me how it works?
Retain uses customer data to track and automatically recontact every existing customer before expiry without the broker having to chase. Say goodbye to voicemails and 100s of chaser emails a year! Every email links customers to a branded web app that looks and sounds like you; tailored to each individual client.
Everything borrowers need to know about their mortgage, with helpful content easy to understand all in one place. At any time, the customer can notify their adviser that they would like to discuss remortgaging.
Brokers can keep track of their expiries in a simple, prioritised list. Retain monitors what clients are doing to ensure that brokers are always contacting their most engaged clients faster improving conversion.
Support across the spectrum
In June, TMA Club partnered with Eligible, providing members of the Club access to Retain, the latest in a line of digital enhancements for their brokers. The partnership included an exclusive offer for the first 50 TMA members who sign up to Retain.
Retain features in TMA's customer retention toolkit and has senior support from Director of Mortgages, David Copland:
Platforms like Retain make retaining customers more efficient and much more hassle-free. By equipping our advisers with the right tools to tackle this, we hope to boost their product transfer and remortgage figures and help them regain time previously spent on administrative tasks, so they can focus on what really matters – providing tailored and holistic advice to their clients.
Co-founder and CEO of Eligible, Rameez Zafar added:
The volume and level of interest that we've had across the market for Retain has been positively overwhelming. We're excited about the conversations we're having and what's to come- watch this space.
Want to find out more? Schedule your free demo with the CEO.