Building buyer personas will help you win more business. Fact.
Buyer personas help you better understand your customers, prospects and partners. They help you know what makes your customers tick, so you can tailor your sales and marketing efforts to win them over. Not all customers are the same, so a one size fits all approach won't deliver a good return for your business.
So it's no wonder that 71% of companies that document buyer personas exceed lead goals and revenue targets.
If you want your customers to engage with your firm you need to make them feel like you understand them.
People vs persona
Personas are the way people present themselves to the world. Placing people who have similar needs and interests into groups is the art of persona building. A buyer persona profile is a document that tells you everything about that persona.
With persona marketing, it's about creating fictional characters that help us represent different target customer groups. They help you understand what these groups think, need, feel and how they behave. So you know how to market to their wants and needs. Helping you to develop products that are product-market fit.
Their profile will include details on where they live, their hobbies, interests, career and information about their persona life i.e. family. Written as if this persona was a real person. That's why we give them names, so it feels like you're talking to one of your customers.
You're essentially creating your own validation process for testing new things.
Insight over opinion
If you're new to buyer personas, you might not know where to start. Strong buyer personas are data-driven. They're based on market research, including interviews you carry out with your existing customer base, prospects and any third parties. Depending on your product and services you could have as many personas as you like.
Start small and build up, and always back up your personas with insight not opinion. Never assume that you know what your customers want. That's one of the biggest mistakes that you can make. Turn we think into we know.
Knowing what your audience wants saves time and money as there's no more guesswork. Investing in buyer persona research can take a chunk out of your resource, but having evidence to test your strategies against will make your firm more profitable in the long term.
Roll up your selves, it's worth the hard work.
Get building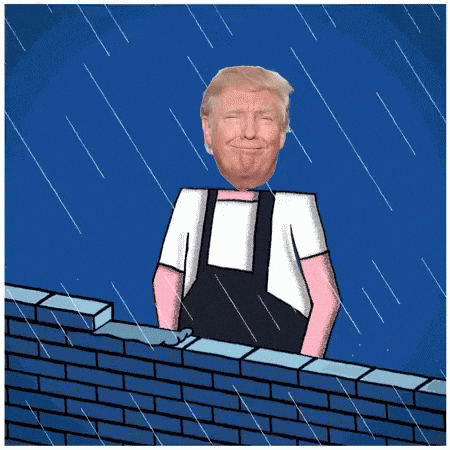 Understanding your customers helps you tailor your messages and resonate with what they like and with their anxieties, so you really speak to them. Conduct 3-5 in-depth interviews to start with and review your insights to see if you need to collate more information.
To secure interviews you could use incentives, like vouchers for survey completions. Be clear that you're not selling them something, you want their valuable feedback. Make it easy for them to say yes, be accommodating, organised and be THANKFUL- manners go a long way. People like to be heard.
So who should you talk to?
Customers and Prospects
Start with your existing customer base. Interviewing this group should be quite easy for you to set up, as they've already engaged with your firm to purchase your products or services.
To get a good understanding of your existing customer base, you'll need to talk to the positive and negative ones. This way you get a view of your customer's needs and can start to form an idea about the trends you're likely to see.
This is a good way to show your current customers that you care about what they have to say. Their feedback will inevitably help you make improvements to your offering and show them real value.
You should balance out your interviews with prospects and any leads you have in the pipe, as these can also help you identify your target personas. They are a great option for you to approach as they have little insight into your company. Data you've captured on these leads via web forms can also be used to help align them to your personas i.e. company size.
Employees and third parties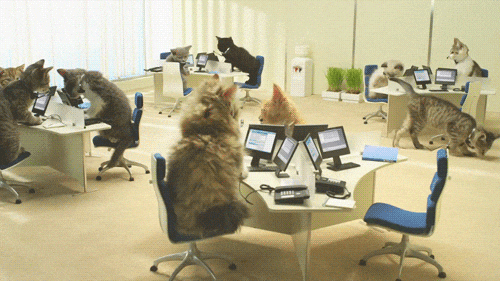 Leverage your network.
Firstly, speaking to your client-facing employees can help you understand a lot more about your customers. So can reaching out to colleagues, connections and customers to see if you can get an intro to people you'd like to interview. You're likely to get someone to take the time to speak to you if it's through a referral. You can also do some research and identify prospects that you think are your target customer, then see if you have any common connections to help with an intro.
What do you ask them?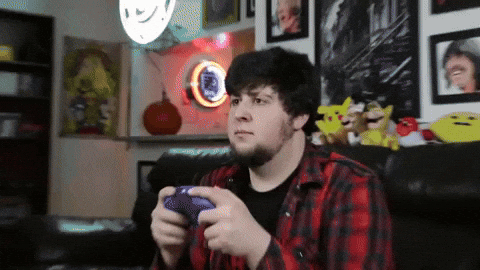 We've pulled together some guidance interview questions for you below- feel free to steal.
Background
How old are you?
What city do you live in? Work in?
What is your educational background?
Industry and Business
What industry is your business in?
What is the size of your company?
What are the most common challenges in your industry?
Role
What is your job title?
What are your responsibilities?
What is your professional background?
What frustrates you the most about your job?
What do you enjoy most?
Goals
What are the goals you're trying to achieve?
Why are these goals important?
What steps are you taking to achieve these goals?
Challenges
What are the biggest challenges that prevent you from achieving these goals?
What have you done in the past to conquer these challenges? Did it work?
If it didn't, what would you do differently next time?
Decision Making
Have you ever purchased products or services to help you retain customers before?
Who is involved in the buying process for products or services like ours?
Do you make decisions about purchasing products or services at certain points in the year?
Objections
What are your biggest complaints about our product or service?
Information Sources
How do you keep up to date with news and development in your sector?
What publications, blogs or social media networks do you pay attention to?
Do you belong to any social, professional or networking groups?
Do you attend any industry events, conferences or trade shows?
How do you do your research on new products and/or services for your business?
How did you find out about our company?
Now what?
Once you've conducted your interviews you'll have your hands on a treasure trove of information to help fuel your business decisions.
You'll need to trawl through the data and identify commonalities and patterns from the answers. From there, you'll be able to develop at least one persona. The more research you do with different customers, the meatier your data set will be.
Sharing this complete persona with the rest of your business will help each team understand how their role relates to customer needs.
From content in emails, the website through to telephone conversations. Syncing up so you're singing from the same hymn sheet and converting your customers through every activity and channel.