You've probably made these 4 lead gen mistakes before, or you're making them right now.
#Not understanding your audience
#Poor implementation
#Failing to track and test
#Keeping in touch
Hubspot's inbound report states that 69% of firms' top marketing priorities are focused on converting their leads to customers. And 54% say generating traffic to their website is a priority (handy we wrote a blog on this for you).
With such a high % of the focus on acquisition, how do you make your business a lead generating machine?
Some firms are so fixated on generating leads that the planning and execution are totally rushed. With the race against time to generate more and more leads for your mortgage business, are you happy with your strategy?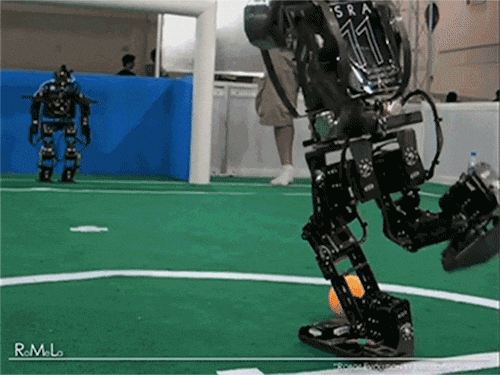 We've rounded off 4 of the biggest lead generation mistakes that we've seen in the market, so you know what to avoid and how to fix it!
Does your strategy need an overhaul? Download your free copy of our CEO's top tips on lead acquisition.
# LEAD GEN MISTAKE 1
Not understanding your audience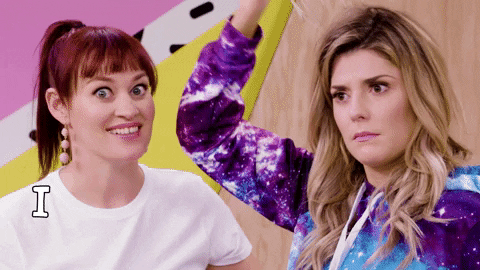 Are you customer-obsessed? Sounds a little creepy, but being obsessed with your customers will help you deliver relevant content and products that convert. All the best-performing companies are customer-obsessed.
Getting to know your customers involves research. You want to know who they are, where they live, what they like, what they're worried about and what they read ( yes, it's a little stalker-like). This process is called building buyer personas.
Persona marketing is about truly understanding your customers, what their needs and anxieties are so that you can measure your initiatives against these traits. It's the best way for you to validate the hypothesis and test things quickly in order to see a result.
Firms that fail to segment their audience into personas risk convoluting their communications and their value proposition. Think you wouldn't speak to a BLT the same way you'd speak to shared ownership.
If you don't understand your customers you don't know how to craft your value proposition i.e. why should your customers choose your product over the rest. Not only that, if you're not in tune with your audience you could be developing products or services that aren't market fit.
LEAD GEN FIX
Mapping out your buyer personas from audience research. Give them names and characteristics to differentiate your audience segments so you know what messages to say to who and when.
Then when you're testing a new product or service, you test it with the personas you've built. Does this work for Julie, Colin and Sharon? Are you testing, if not you're making mistake #3.
# LEAD GEN MISTAKE 2
Poor implementation
Poor implementation and poor planning. You know what they say if you don't plan you plan to fail.
Sounds super obvious, but it happens. Many firms don't have a documented marketing plan or strategy and work in a reactive manner. Sure, if you're reactive it means that you can adapt quickly to changes in the market, like rate cuts- but this could bad news for budgets. Failing to plan can result in budget problems, low leads and peaks of uncertainty.
Don't expect one thing you do to convert customers, you have to think about the entire marketing mix. It's rare that a customer will see one thing and convert to a client. YOu'll have more luck converting a current customer- but you need to plan for this too- see mistake #4 on keeping in touch.
It's not plain sailing for those that have a plan in place either. It's advantageous to have a plan, as long as you're always reviewing and optimizing against results and changes to trends and audience behaviour. You don't want your beautiful marketing plan (you know, the thing that you poured blood sweat and tears into a while back) to go stale.
LEAD GEN FIX
Follow a plan, it seems daunting but it'll help align your firm goals and objectives. Always be looking to refresh and tweak your marketing plan to stay ahead of the competition.
Remember customers come first. Test your planned initiative and don't make lead gen mistake #3. Test with your personas so you can get a good idea about what will work and what you expect to happen.
# LEAD GEN MISTAKE 3
Failing to test and track If you're not measuring your results you won't know what's working and what isn't. Firms that fail to track and test their plans ( mistake #2), initiatives and hypothesis are stinting their own business growth.
Firms failing to A/B test produce poorly written copy and designs that don't resonate with their audience. They also include poor targeting which leads to poor ROI. This all boils down to lead gen mistake #1- not understanding your audience.
These are the firms that don't look at the analytics of their website and end up wasting time producing content that no one is reading, sharing or even cares about. If you run a mortgage blog for borrowers, do you review the performance?
What's more, firms hold unrealistic expectations about how they should perform and what their outputs. They don't measure anything at all or they're measuring the wrong things!
But what can I test? Well, basically anything you want. But here's some basics for email.
Testing 1,2,3…
Call to action – Find out more vs Request a callback
Subject lines – I'm here to help you with your mortgage vs Talk to me about anything mortgage-related, anytime
Creative- think images, banners.
Personalisation
LEAD GEN FIX
Don't give up. Learn from your mistakes and allow yourself to test new things to see if they work for your business. Testing will give you the best possible results. You can test with smaller groups and predict outcomes for larger segments.
Track your efforts so you know what works and get the best bang for your buck. If you work in a large firm tracking your wins can help you acquire more budget from senior management. Tracking your loses is just as valuable if you know something doesn't work for your audience you won't waste essential resource.
# LEAD GEN MISTAKE 4
Keeping in touch
You're generating leads from your activities, great news! Are you set up to follow up and nurture borrowers through to a sale?
According to a survey conducted by Sherpa, 79% of collected leads aren't followed up on or nurtured. Yes, 79%! All the work you do on the front end of the funnel to generate interest goes down the drain- don't let this happen to your mortgage business. This all ties in with effective planning and implementation- lead gen mistake #2 of this post.
Don't forget about them. Someone could be in your sales cycle for a while whilst they make their decision on who to take a mortgage with. This is your shot, your moment to let your leads know that they're the first person you're thinking about.
If you're not using channels to keep in contact with these leads, they'll fall through the cracks. And your chances of winning back a lead you didn't followup on are super slim. So many firms either neglect email marketing and automation or have a set and forget mentality. Both are troublesome for brokers.
Sure, if you've set up automation you're a fair few steps ahead and you're much more likely to convert. With marketing automation it's all about the more you put in, the more you get out of it. Setting up a flow and just assuming that it'll convert all your leads into customers by itself is naive. Not testing and optimising your approach, see lead gen mistake #3, can be just as bad as not following up at all.
LEAD GEN FIX
Don't drop the ball. If you're dropping leads, you're dropping money. Developing a long-term nurture plan will help you convert leads into customers. Automate where possible, but ensure you're always reviewing, optimising and improving your strategy.
Don't forget to include your current customers in this plan too, the success rate of selling to an existing customer is 60-70% vs 5-20% for new leads. Mortgage specific automated tools can help you keep more clients engaged and encourage repeat purchases. So, you can spend more time on your leads!
Final thought
See how its all interlinking here, the biggest lead gen mistakes are all connected- just like an integrated strategy.
You will make mistakes along the way. And that's ok! Nobody's perfect.
Path to success: understand your audience, craft a robust plan, test and track and keep in contact.