If you're looking for ways to drive traffic to your website, you've come to the right place.
We've pulled together 11 sure-fire ways that you can improve your site traffic for your mortgage business. And added a bonus tip #12, just because we can.
How to improve your website traffic.
Fast & responsive website
Partner marketing
Social media
Paid ads
Email marketing
Website landing pages
Guest blogging/ posting
On-site SEO
Refreshing content
Competitions
Content freebies
#BONUS- Retargeting
#1 Fast & responsive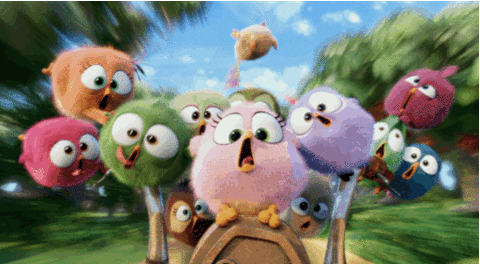 Short and simple, this one might seem really obvious. However, if your site takes longer than 3 seconds to load you could be looking at up to 90% bounce rate. There are tests that you can run to check the speed of your site, and some free tools will even tell you what's slowing it down and how to fix it.
It's not just site load time that can impact your website bounce rate. If your site isn't responsive- i.e. set up for multiple devices such as mobile, then your customers will go elsewhere.
#2 Partner marketing
Being a broker, you're used to building strong relationships with your clients. Building strong partnerships with other businesses can aid your distribution strategy as well as your website traffic.
If you partner with companies that have a large influence or following in your industry you can increase your site referral traffic. You'll need to negotiate something that your partner gets in return, perhaps a revenue share or an initiative you can partner on that's mutually beneficial.
#3 Social media
You may have seen #3 mentioned in our top tips for lead generation blog post (hot tip you can download the guide for free too). It's important to be present and active where your customers are so you ensure you're getting good exposure for your brand.
Organic social media (unpaid) will help you drive traffic to your website as long as you're posting helpful content. You can gain a good understanding of what content will resonate with your audience if you have done your research. This can also be identified as persona marketing- we'll cover this in a later post.
It's good to have a diverse strategy for your social channels. And making sure that you are delivering real value is how your posts will translate into web visits or engagements. Don't forget you're human, so post like it. Talk to your audience, engage with their interactions and be authentic to your brand.
✨ Top tip: Don't spam your followers. Plan your editorial calendar carefully and have consistency. Try a jargon buster.
#4 Paid ads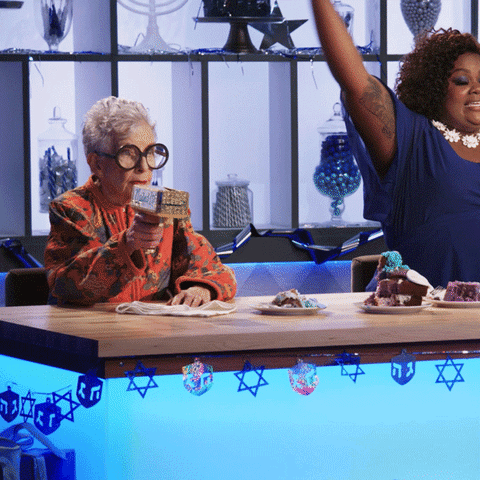 Experiment with paid ads. This doesn't mean that you need to spend a fortune either. Just make sure that you're using the right channels and targetting so your marketing spend isn't going down the drain.
With paid ads, you can drive traffic to your site quickly via search engines and your social channels. You'll need to set aside some budget for this inbound activity, we've pulled together a quick step-by-step for you just below:
A step-by-step:
Choose your objective – in this case, increase web traffic.
Select your audience – mortgage prospects, aged x, living in x- be specific with your targeting.
Think about where to run your ad – which channels do your audience use?
Set your budget – benchmark against the industry for a starting point.
Pick a format – image, video or text.
Launch and test – try A/B tests with creative.
Measure and optimise – see what performs best for future campaigns.
#5 Email marketing
Email marketing still outperforms every other channel in marketing. It's a great way to upsell and promote your content to customers and prospects who have signed up to your mailing list.
And guess what, talking to your current contact base via email is a great way to drive traffic to your website. Product/ rate updates, new mortgage blogs or content upgrades can be promoted to your contact base. This will help you measure your engagement as well as give your site a traffic boost which can result in conversions and purchases.
It's also a great way to encourage repeat purchases and show your customers you care. Like when your customers come to remortgage 😉.
#6 Website landing pages
These come hand in hand with campaigns that you run throughout the year. They are the click-through data capture pages, usually from ads or emails, with highly targeting messaging designed to convert your prospects to leads.
✨ Top tip: Valentine's day is coming up, why not think about a "speed mortgaging" campaign you could run with your prospects to add some fun to your marketing efforts? Dare to be different and stand out from the crowd.
#7 Guest blogging or posting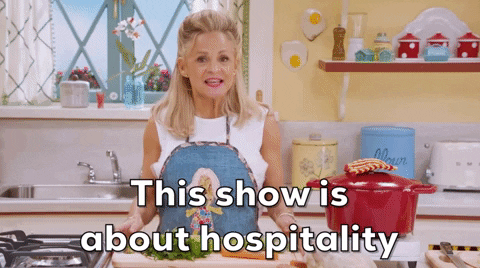 Guest posting shows that you're active in your community, it's a great way to link back to your site too. There will be sites where your target audience is actively searching for mortgage products, so think about drafting some useful content and send a proposal to the site or blog.
You could also get active on message boards, or other sites like Quora or top mortgage blogs, where your audience is asking questions to the community. This way you can give helpful advice on posts and in turn generate traffic to your site. Say you come across posts about affordability, you could link them to a calculator on your site and offer a no strings attached free consultation.
#8 On-site SEO
Search engine optimisation. You'll be seeing this on the top of every marketer's list.
If you're new to SEO here's a quick low down- On-site SEO is optimizing elements on your website so that you can rank higher and get more relevant traffic from search engines. So where do you start? With your content.
Search engines serve users high-quality content based on their search query. So if your content is optimised by search keywords that borrowers are looking for, the search will serve your website.
However, it all boils down to really knowing your target audience and what they're looking for. So, ask yourself what is it your audience cares about and make that a part of your content strategy. You could look at a cluster topic approach. This way you'll be meeting customer needs by addressing their pain points and increase your ranking and in turn your web traffic.
#9 Refreshing content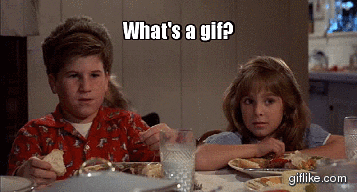 You might have some old blog posts on your site that you haven't touched for a while. A great way to remain relevant and rank high is to upgrade your existing content, so it's as good as new.
Search engines like "new" and fresh content. You can do this by adding images, gifs, infographics or even verify your content with external sources or quotes. You can also interlink with newer on-site content to boost your site structure.
If you've structured your content into clusters this will also help ranking when you add internal links to pillar pages. This way your audience will stay on-site for longer and even give up their email address for the bonus content downloads.
#10 Competitions
If you're looking for a quick boost, you could try out a competition. You can open this to current customers and new prospects by promoting it via email and social media.
Doing something like this can be relatively simple, as long as you have a sound plan to keep the buzz around the offering- else it'll fall flat.
Think about:
What kind of competition you want to run and the key objectives
What the prize will be- maybe a weekend away
How will you promote your competition – email and social come to mind
What it'll look like- think landing pages, creative and copy
How will you measure success- web visits over a period of time/ new followers
These are just some ideas, you can change the strategy according to your budget. If you don't have much budget to play with you could try a social media competition.
If you don't plan, you plan to fail!
#11 Content freebies
Something that borrowers find useful is helpful guides and articles or posts about the mortgage process. Downloadable how-to guides, FAQs and PDFs can generate leads and traffic to your site.
At first, you might be thinking about jargon busters, calculators (check out ours) or your own FAQs when a borrower is looking for a mortgage. When they move further through the funnel you'll be thinking about webinars, customer testimonials and checklists- the list goes on!
Mapping content to customer journey stage will help guide your prospects through the sales funnel and convert them into leads.
BONUS
#12 Retargeting ads
Ok, so this one will help you bring any customers who churn back to your website.
Ever been to a website and been followed by the products or services you took a look at on that site? That's retargeting for you, and it contributes to driving up your website traffic.
Most buyers will come to your site many times before submitting a form or buying a mortgage product from you. Retargeting is a strategy used to help bring these people back to your site to help you increase conversions.
You can run retargeting campaigns off specific pages on your site. So, if a borrower has come to your site and hasn't converted your ad could show them a helpful guide to pull them back in. Once set up its runs in the background for you, so all you have to do is test to see what converts the most customers and optimise!
Final thought
And there you have it, your own list of how broker firms can drive traffic to their website. We'll take our own advice and update this page with content upgrades and downloadable guides. If you want updates on new content straight to your inbox, just sign up to our newsletter below.